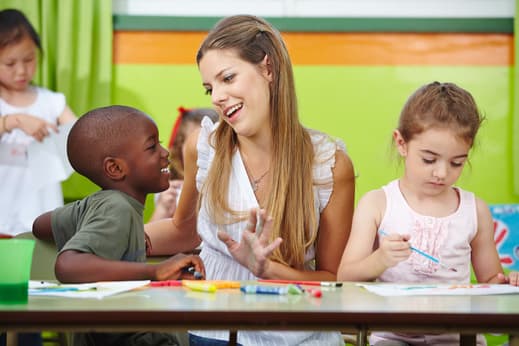 Several studies have already proven what most of you may have already assumed: early education is important.
Educating your children early offers them the chance to learn more about themselves and build their physical, cognitive, social, and emotional skills. This is especially true for children who go to preschool since the setting exposes them to letters, numbers, shapes, and to other children their age.
However, this learning does not happen alone on your children's own will—learning takes place as their preschool teachers support them while they learn.
Teachers play a critical role not just in your little ones' education but also in their holistic development. The lessons that children learn during their formative years can help nurture their growth and shape the unique individuals that they will become.
Teachers do more than just plan and implement lesson plans, they also serve as guides for your kids as they choose the way they learn and play. Early childhood teachers in your local children's Montessori center in Anaheim, California, support and facilitate learning by listening to your children carefully and by taking note of moments where they can spark your children's curiosity and interest.
At Anaheim Hills Montessori School, we have qualified and specially trained teachers and faculty members who are committed to nurturing your children's young minds. We help them develop the abilities they need in order to learn and grow, as we place a high priority on your kids' education and their developmental needs.
If you would like to meet in person the teachers in your local Montessori school in California, please contact us. We look forward to meeting you.