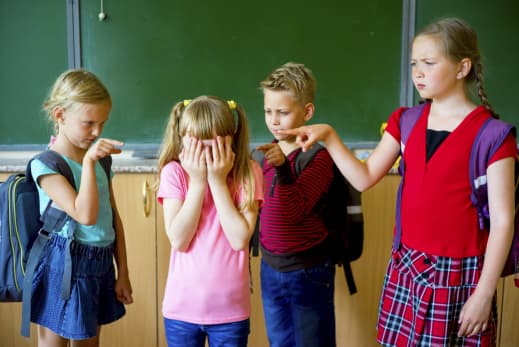 Instill in your youngsters the idea that they are entitled to make choices and decisions within certain boundaries and at different circumstances. Whether they attend a Montessori school in California or not, the more that they learn to trust and treasure their own feelings, the higher are their chances of being able to withstand peer pressure. They will also learn to become more respectful of and care for others while accomplishing their goals in life. Clearly, educating your children to become neither victims of bullying nor aggressors goes a long way to building their character.
However, bullying can sometimes be an unavoidable part of life regardless of the precautions you are taking to make sure that your children have the best childhood. Hence, it is likely that your kids may still find themselves becoming victims of bullying while attending classes at a children's Montessori center in Anaheim, California. If they are indeed undergoing such, our staff has provided a few recommendations for you:
Review with your kids what they can do or say in order to stop the bullying. Try roleplaying with them.
Make it a part of your children's early education to teach them to ignore their bullies and to walk away calmly and assuredly. If the bullies are especially being aggressive or are threatening them, advise them to discreetly report the incident to the nearest adult.
Contact school administrators and discuss the problem if your children would prefer not to report the incident. Prepare pieces of evidence of the bullying incident beforehand.
Be understanding and empathetic of what your kids are going through. The incident may diminish their sense of safety, self-esteem, and sense of belonging.
Try making plans for social opportunities with nice kids for your young ones.
Worried about your children's aggressive tendencies and behaviors? Don't hesitate to give Anaheim Hills Montessori School a visit or call.