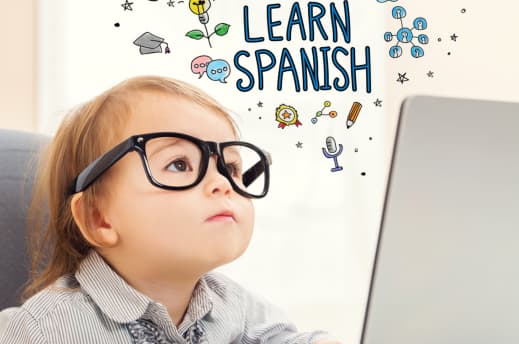 Along with their babies' first smile and first step, all doting parents await the moment their little ones utter their first word. And at Anaheim Hills Montessori School, one question that parents commonly ask is how to tell whether their preschoolers' speech and language development is on the right track.
As a top-quality children's Montessori center in Anaheim, California, it is our goal to help parents nurture their little ones' skills and talents, so we are providing a little bit of information on what you may typically expect for your babies' rate of speech development. However, you need to remember that every child develops at their own pace. Hence, we suggest, first and foremost, that you talk to your youngsters' pediatricians if you have any concern about the children's language development. Otherwise, labeling a normal developmental delay as autism or something else may inflict more damage to your children.
On a normal basis, babies between six to eleven months are more capable of making lots of babbling sounds just until they reach their twelfth month (when they will be more likely to surprise you with their very first word as part of their early education). When they become approximately sixteen months old, your toddlers may now be able to know a handful of words, which can reach up to twenty in number by the time they are eighteen months old. What a milestone, right? You might be surprised to learn, however, that by the time your children turn two years old, they will then be able to string two to three words together to make simple phrases. With the help of a reliable Montessori school, your preschoolers can further reach their developmental milestones.
If you have other questions regarding your kids' development, please don't hesitate to contact your local Montessori school in California. We look forward to working with you and your kids.