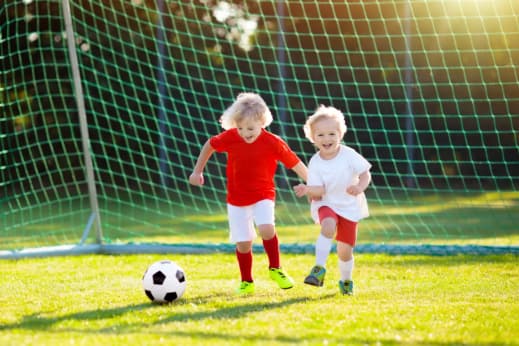 Playing different types of sports is one of the activities that Anaheim Hills Montessori School promotes. After all, sports is beneficial to your toddlers in many ways.
Sports helps encourage physical growth.

Many sports activities require body movements. When your young ones move a lot, they get to put their different body systems to work. As a result, these body parts become strong and flexible.

At the same time, playing sports helps keep them healthy. Toddlers can maintain a healthy weight by staying active through games.

Sports helps nurture social skills.

A childrens montessori center in Anaheim, California looks after a certain number of youngsters. Your young ones will have plenty of opportunities to meet and make new friends.

Due to the number of toddlers present, sports activities will most likely be team games. When your little ones join a team, they get to practice their social skills. After all, they need to communicate and unite to win the match. When playing together with others, your youngsters will also learn the concepts of camaraderie, friendship, unity, cooperation, and healthy competition.

Sports helps develop self-confidence.

Playing sports is a confidence booster. When your toddlers are doing good at a specific activity, they feel a sense of pride. They will eventually feel more confident in real life. Their self-esteem will shoot up when playing with others from a montessori school in California.
If you want to check out which activities your young ones can do at our school, visit us today! Learn more about early education programs during your visit.